"An ideal search engine would understand all the things in the world and would always give you the right answer.
We are still a long way from such a situation. "
Larry Page
A practical definition
Positioning of websites is their optimization in relation to the requirements and needs of search engines such as Google and the questions they ask.
This is one of the most important aspects of building your brand and increasing your online recognition.
The goal of website positioning is to achieve the highest possible position in the search results for your website or subpage. The way to achieve such an effect is to adapt the website to the algorithms of search engines and to add relevant content to it.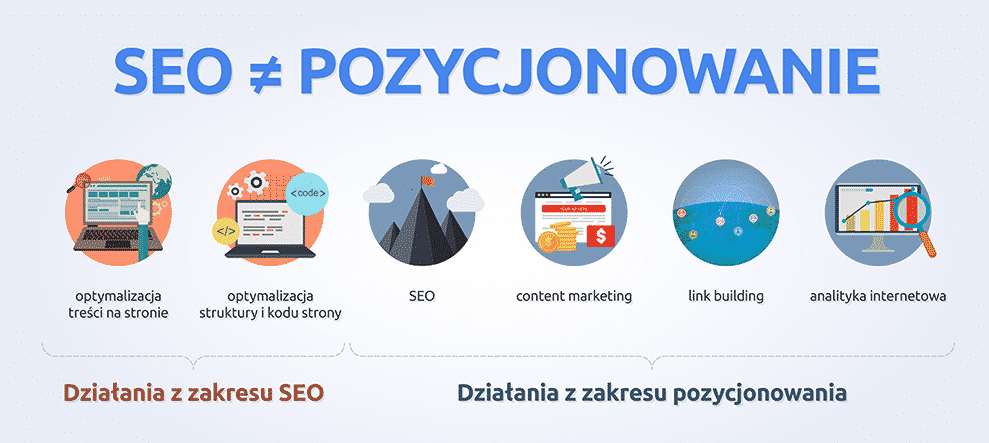 On-site activities
(on the website)
Adding appropriate meta tags
Taking care of the quality of the code on the website
Website optimization
Adding good and specific quality content
Creating a good website structure
Refinement of the headlines
Speed up your website
Off-site activities
(outside the website)
Acquiring good quality external links pointing to your website
Local positioning
It consists in adjusting the website to inquiries regarding a specific place, city or region. It is an important element in building your business and gaining publicity in your area.
The effect local SEO is the appearance of your website when you enter phrases such as "bar Krapkowice" or "Opole car repair shop".
Important elements for local positioning:
Adding your businesses to Google My Business
Optimizing content and meta tags for services and products related to your area
The presence of your business on service evaluation portals
Tags, most often in the form of HTML code, describe and categorize the types of content on the page.
Search and selection of keywords
There are many practices related to choosing the right phrases for websites:
Accurate and in-depth analysis of your website content and determining its potential recipients
Market and competition analysis in terms of search
Monitoring of appearing ads for specific search engine queries
Where to add keywords?
The key phrases should sound like a natural sentence. They are to fit in with the text and contribute something to the subject of the site, not overfill it (the so-called keyword stuffing).
An example would be editing meta tags - your website's listing in the search engine. It is worth placing keywords in them both to inform users what the website is about and to let search engine robots know what it is about.

Alternative descriptions in pictures and graphics
Search engines do not have the ability to read content from images, so it is worth adding an alternative description to them. This allows the robots to read what is in the graphic.
It is worth combining text and graphics adequately to the topic, e.g. if we create a page about the care of a specific plant, we add its photo with a detailed description of what is on it.

Content marketing, i.e. how to add keywords to your website while running a blog
A blog is the perfect tool to increase the positioning of your website. Thanks to it, you can develop the topics covered in the content of the relevant page.
LSI Keywords are used for this, the so-called semantic expressions. They are related to the main topic of the website, e.g. when you write about running a garage, you will add phrases such as tire replacement, paint repairs or a free tow truck for new customers.
In addition to being properly related to the main topic, they allow search engines to be informed about what topic they describe.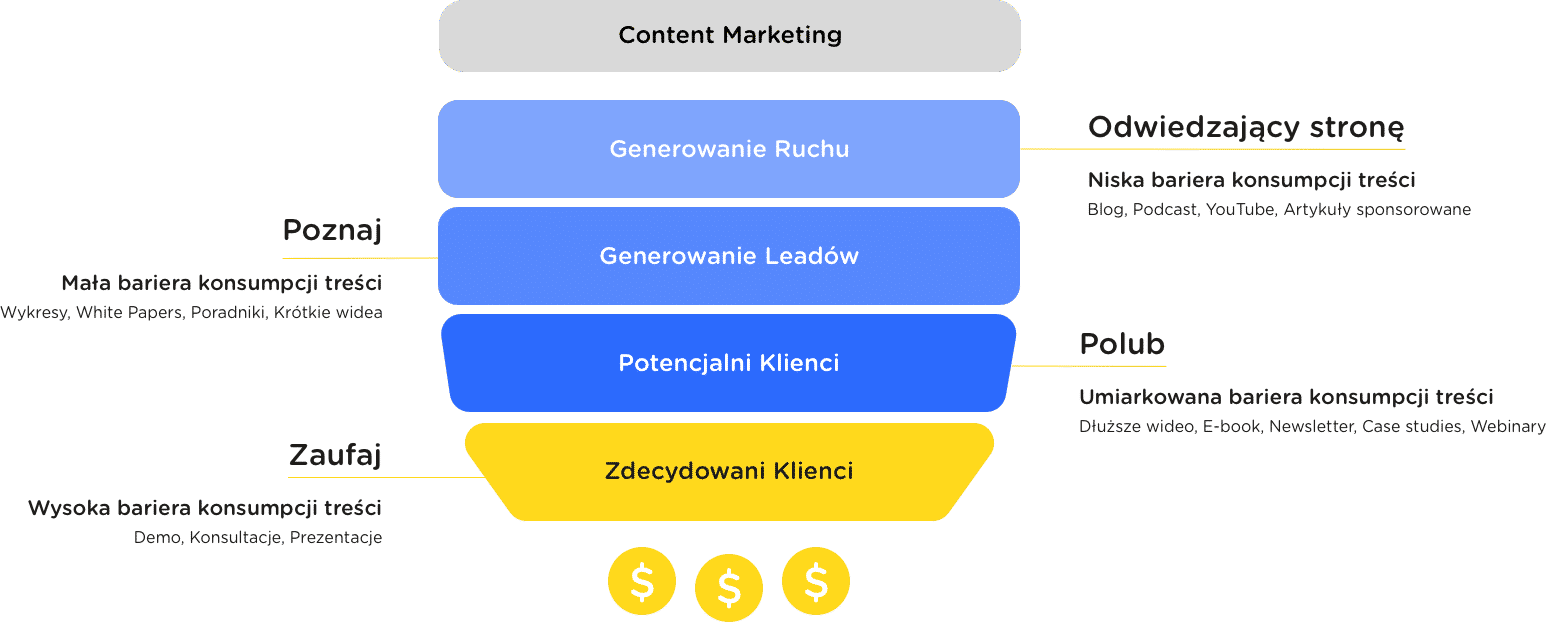 Tools useful in website positioning
SSL certificate
Each page without an added SSL certificate is marked in browsers as "unsecured", and thus even scares off potential users, especially when they are to leave their data such as email or telephone number on it.
So it's worth investing in and buying or generating an SSL certificate for free (depending on your hosting). It also affects the positioning of the site by search engines.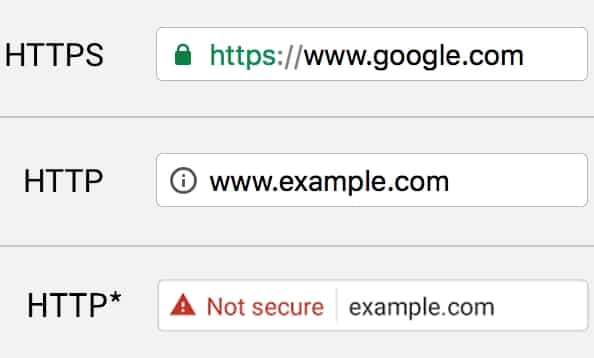 Google Analitics
It is a free and standard tool available to any Internet user. Thanks to it, we can see which pages are most often viewed by visitors to our site. This knowledge will also help you understand what is good for you and what is wrong in positioning 😉
Google Search Console
This tool is the basis of website positioning. Thanks to it, you can report your website to Google, you can constantly monitor it and get feedback in case of errors. There is also an option to re-index the page.
Both in the case of Google Search Console and Google Analitics, we have the option of connecting tracking codes to our website, which will allow you to efficiently monitor website traffic from both panels. It also allows us to catch additional key phrases that we could have omitted earlier.