Tailored online store
Your needs
in brief
Comprehensive service of online stores
We support online stores comprehensively, provide full IT and marketing support, implement sales strategies and care for the development of the platform. We conduct quantitative and qualitative audits and we care about your clients' satisfaction.
It doesn't matter if you are just starting your adventure in online sales do you already have an online store. We will help you find solutions tailored to your business. if you need a simple online store, which will be easy to use and inexpensive - we only need a few days to be ready to work on the selected system (e.g. Woocommerce, Shoplo, Shopify whether Presta Shop). However, if you need a dedicated system that will handle extensive integrations, provide comprehensive tools and extensive data analytics, while allowing you to maximize the automation and improvement of shipping and sales, we have such solutions. We can handle from A - Z online store migration or putting it from scratch on a platform like Atomstore whether IdoSell.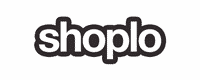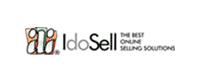 cross-section of services
Examples of activities
Store from scratch

We will select the right e-commerce platform for your needs and make sure that you do not incur unnecessary costs of implementing, maintaining and developing the store.

migrations

Your current store does not meet expectations? Do you need more automation and more intuitive tools? We will move your store, lossless for your business.

Integrations and implementations

Do you need integration with the provider or data synchronization via the API? Or maybe you need new, dedicated functionalities? We will work it out for you. Economical and on time.

Care and advice

We offer comprehensive consulting and substantive support. We will help you reduce the cost of selling and maintaining the store. We will carry out a number of audits that will allow you to locate and strengthen the weaknesses of your e-commerce.

Marketing support

We offer full marketing support for your online store. We design Landing Pages, responsive newsletters and graphic campaigns (banners, pop-ups, static pages), write sales articles and care about SEO.

Audits and analyzes

When it comes to bars, statistics and numbers, we can read perfectly between lines. We carry out qualitative and quantitative audits, segment and analyze sales data, implement recovery plans to improve conversions.
what you get
More than Online shop:
Dedicated support

By working with us, you have access to Project Manager care, responsible for store development, implementation of new functionalities, audits and cost control.

Discounts with partners

Thanks to many years of cooperation with other companies in the industry, we can guarantee our clients attractive discounts on the services of our Partners (which are, among others: BlueMedia, Atomstore, InPost or SEMPAI).

staff

360

By working with us, you employ a whole range of specialists for the price of one average salary. At your disposal are: Copywriter, Data Analyst, Project Manager, Graphic Designer, Webmaster and Programmer.

Cost optimization

We provide flexible cost scaling. A wider scope of cooperation is a lower hourly rate. We also offer attractive service packages that guarantee additional benefits and savings.


24/7 availability

We offer round-the-clock support in the event of a breakdown or emergency. We also have dedicated solutions to handle a large amount of traffic at one time (check here).

If necessary, they work tirelessly for over 30 hours (we have witnessed it). Like everybody - they make mistakes - but they take responsibility for them just like a few. The individual approach allows them to implement large projects on time and at affordable budgets.
Mateusz Jędrzejczak
co-owner, chillwagon.co
sample prices
Flat hourly rate, no expensive surprises
Hourly rate
Our hourly rates start from 110 PLN net / hour working
We can afford such attractive rates mainly because we work in a narrow group of specialists and run the company in a minimalist spirit - we do not generate unnecessary fixed costs, and we keep all internal financial obligations as low as possible, thanks to which we can offer competitive rates in hand in hand with the highest quality of services. In addition, we are open to negotiations and ready to reduce the rate, e.g. at the expense of extending the completion date, or in response to sensible customer arguments 🙂
Price Guarantee
If we underestimate your project - we take costs on ourselves.

Projects are valued in hours, based on the initial analysis, showing you the lower and upper limits of the estimated implementation costs. An example quote could therefore be "from 50 to 90 hours". In practice, this means that if we implement the project in less than 50 hours (and we have not yet overestimated any project) we issue an invoice for 50 hours of work. However, if it turns out that we underestimated the project (which - unfortunately ours - happens much more often to us), you do not pay a penny for the extra time spent on the implementation of your order - we take the extra time and the cost on ourselves.